Return to Headlines
Superintendent Friday Updates to Families
Friday Update, April 16, 2021
Good evening Sulphur Springs Union School District Families. This is Dr. Catherine Kawaguchi, your Superintendent with a Friday Update, April 16, 2021.
We are looking forward to resuming to Full Day instruction starting on Monday, April 19th for those students that are attending school for in-person learning. Students returning for Full Day instruction will need to bring the District device, charging cord and hot spot if they were issued one, as well as, classroom textbooks and workbooks. Your child does not need to bring in school supplies, such as crayons and pencils.
Please remember that for students who are attending school for in-person learning, every Wednesday is a minimum day. Please see the following schedule for minimum days:
Pinetree, Leona Cox, Canyon Springs- 7:45-11:45am
Mitchell, Golden Oak, Mint Canyon- 8:15-12:15pm
Sulphur Springs, Fair Oaks Ranch, Valley View- 8:45-12:45pm
All In-person learning students will be offered breakfast and lunch on Monday, Tuesday, Thursday, and Friday at no cost. Breakfast will be served during the first recess, not before school. Students will be served lunch at no cost on Wednesdays. Students are allowed to bring food from home for breakfast and lunch if they do not wish to receive the food offered in the cafeteria.
Distance Learning Students will continue to receive Grab 'n' Go meals five days a week at any one of the following schools: Canyon Springs Community School, 2:30PM to 3:00PM, Mitchell Community School, 3:00-3:30PM, and Valley View Community School, 3:30 to 4:00PM.
If you requested an instructional program change for your child, you should have been notified if your request was approved. If your request was not approved, your child is placed on a waiting list and school office staff will contact you when space becomes available. For those students that are on a waiting list, they will need to attend their existing instructional program on Monday, April 19th.
The U.S. Department of Education and the California Department of Education have approved a waiver for school districts to administer local assessments in lieu of the state test, CAASPP, for students in grades 3rd through 6th for the 2020-21 school year. At the April 14th Board meeting, the Board approved the District to administer local assessments instead of the state assessments. Students in grades 3rd through 6th will be assessed using the STAR assessments for reading and mathematics. Following the administration of the STAR assessments, results will be available to families through the Parent Portal in June. The District will be using the STAR assessments to guide instructional practices to support students with learning and mastering their grade level standards.
As a reminder, please have your child arrive no sooner than 15 minutes before the bell rings. When students arrive to school, please make sure to follow all safety protocols that have been put in place to support the health and safety of students, parents, and staff. Also, before you bring your child to school, all parents MUST complete the Health Screening in ParentSquare for their child. This must be completed DAILY.
Wishing you and your family a wonderful weekend. Thank you.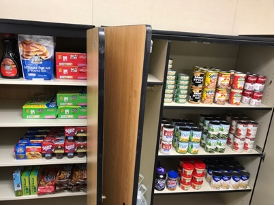 Informe del viernes, 16 de abril de 2021
Buenas tardes, familias del Distrito Escolar de Sulphur Springs Union. Esta es la Dra. Catherine Kawaguchi, su superintendente con el informe del viernes, 16 de abril de 2021.
Estamos emocionados poder reanudar la instrucción de día completo a partir del lunes 19 de abril para aquellos estudiantes que asisten a la escuela para el aprendizaje en persona. Los estudiantes que regresen para recibir instrucción de día completo deberán traer el dispositivo del distrito escolar, el cable de carga y el punto de acceso si se les asignó uno, así como libros de texto y cuadernos de trabajo para sus clases. Sus niños no necesitan traer útiles escolares, como crayones y lápices.
Recuerden que para los estudiantes que asisten a la escuela para el aprendizaje en persona, todos los miércoles es un día mínimo. Consulten el siguiente horario de los días mínimos:
Pinetree, Leona Cox, Canyon Springs- 7: 45-11: 45am
Mitchell, Golden Oak, Mint Canyon - 8: 15-12: 15pm
Sulphur Springs, Fair Oaks Ranch, Valley View- 8: 45-12: 45pm
A todos los estudiantes de aprendizaje en persona se les ofrecerá desayuno y almuerzo los lunes, martes, jueves y viernes sin costo alguno. El desayuno se servirá durante el primer recreo, no antes de la escuela. A los estudiantes se les servirá el almuerzo sin costo alguno los miércoles. Los estudiantes pueden traer comida de casa para el desayuno y el almuerzo si no desean recibir la comida que se ofrece en la cafetería.
Los estudiantes de aprendizaje a distancia continuarán recibiendo comidas Grab 'n' Go cinco días a la semana en cualquiera de las siguientes escuelas: Escuela Comunitaria Canyon Springs, 2:30 p.m. a 3:00 p.m., Escuela Comunitaria Mitchell, 3:00-3:30 p.m., y la Escuela Comunitaria Valley View, de 3:30 a 4:00 pm.
Si solicitaron un cambio de programa de instrucción para sus niños, deberían haber sido notificados si su solicitud fue aprobada. Si su solicitud no fue aprobada, sus niños serán colocados en una lista de espera y el personal de la oficina de la escuela se comunicará con ustedes cuando haya espacio disponible. Para aquellos estudiantes que están en lista de espera, deberán asistir a su programa de instrucción existente el lunes 19 de abril.
El Departamento de Educación de los EE. UU. y el Departamento de Educación de California han aprobado una exención para que los distritos escolares administren evaluaciones locales en lugar de la prueba estatal, CAASPP, para los estudiantes de tercero a sexto grado para el ciclo escolar 20/21. En la reunión de la Junta Directiva del 14 de abril, la Junta Directiva aprobó que el distrito administrara evaluaciones locales en lugar de evaluaciones estatales. Los estudiantes de tercero a sexto grado serán evaluados usando las evaluaciones STAR para lectura y matemáticas. Después de la administración de las evaluaciones STAR, los resultados estarán disponibles para las familias a través del Portal para Padres en junio. El distrito escolar utilizará las evaluaciones STAR para guiar las prácticas de instrucción para apoyar a los estudiantes con el aprendizaje y el dominio de los estándares de su nivel de grado.
Como recordatorio, asegúrense que sus niños lleguen no antes de 15 minutos antes de que suene la campana. Cuando los estudiantes lleguen a la escuela, asegúrense de seguir todos los protocolos de seguridad que se han implementado para apoyar la salud y la seguridad de los estudiantes, los padres y el personal. Además, antes de traer a sus niños a la escuela, todos los padres DEBEN completar el cuestionario de salud en ParentSquare para sus niños. Esto se debe contestar DIARIAMENTE.
Les deseo a ustedes y sus familias un maravilloso fin de semana. Gracias.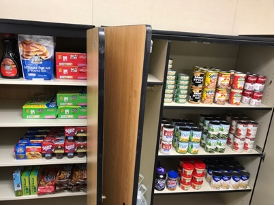 To view previous Friday Updates from your Superintendent, click on the links below:
Friday, April 2, 2021 (Español)
Friday, March 26, 2021 (Español)
Friday, March 19, 2021 (Español)
Friday, March 12, 2021 (Español)
Friday, March 5, 2021 (Español)
Friday, February 26, 2021 (Español)
Friday, February 19, 2021 (Español)
Thursday, February 11, 2021 (Español)
Friday, February 5, 2021 (Español)
Friday, January 29, 2021 (Español)
Friday, January 22, 2021 (Español)
Friday, January 15, 2021 (Español)
Friday, January 8, 2021 (Español)
Friday, December 18, 2020 (Español)
Friday, December 11, 2020 (Español)
Friday, December 4, 2020 (Español)
Friday, November 20, 2020 (Español)
Friday, November 13, 2020 (Español)
Friday, November 6, 2020 (Español)
Friday, October 30. 2020 (Español)
Friday, October 23, 2020 (Español)
Friday, October 16, 2020 (Español)
Friday, October 9th, 2020 (Español)
Friday, October 2nd, 2020 (Español)
Friday, September 25th, 2020 (Español)
Friday, September 18th, 2020 (Español)
Friday, September 11th, 2020 (Español)
Friday, September 4th, 2020 (Español)
Friday, August 28th, 2020 (Español)
Friday, August 21st, 2020 (Español)
Friday, August 14th, 2020 (Español)
Friday, August 7th, 2020 (Español)
Friday, July 31st, 2020 (Español)
Friday, July 24th, 2020 (Español)
Friday, July 17th, 2020 (Español)
Friday, July 10th, 2020 (Español)
Friday, July 3rd, 2020 (Español)
Friday, June 26th, 2020 (Español)
Friday, June 19th, 2020 (Español)
Friday, June 12th, 2020 (Español)
Friday, June 5th, 2020 (Español)
Friday, May 29th, 2020 (Español)
Friday, May 22, 2020 (Español)
Friday, May 15th,2020 (Español)
Friday, May 8th,2020 (Español)
Friday, May 1st, 2020 (Español)
Friday, April 24th, 2020 (Español)
Friday, April 17th, 2020 (Español)
Friday, April 10th, 2020 (Español)