Return to Headlines
Superintendent Friday Updates to Families
Friday Update, January 7, 2022
Good afternoon Sulphur Springs Families and staff, this is Dr. Catherine Kawaguchi, your Superintendent with your Friday update, January 7, 2022.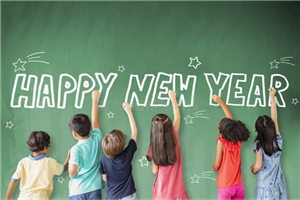 We are looking forward to welcoming back all of our students on Monday, January 10th. Please remember that it is required for all students and staff to complete the Health Screening in your ParentSquare prior to entering school buildings.
As I shared with you earlier in the week, the Los Angeles County Department of Public Health has updated its safety protocols. Students are strongly recommended to wear masks that are well-fitting, non-cloth masks of multiple layers of non-woven material with a nose wire. Our District has the masks that are recommended for students to wear. If your child needs one of these masks, your child will have access to them on Monday morning when students are entering the school campus.
In addition to the type of mask to use for students, LA County Department of Public Health is now requiring students to wear masks outdoors where physical distancing is not feasible. Public Health is stating that this will not be for an extended period of time, however, it is needed due to the Omicron variant. Public Health stated that masking outdoors will support keeping students in school and support in qualifying for the modified (in-school) quarantine if students were exposed. Our District will be following the Department of Public Health requirements, and will require masks for students when outdoors if social distancing is not possible. As a reminder, when students are eating or drinking, they are not required to wear their masks. If students are able to socially distance during recess, masks are not required when outdoors. All students will have access to their masks while outdoors so that they are able to put them on when needed.
All staff are now required to wear upgraded masks (surgical mask or higher-grade PPE). Our District will be providing all staff a higher-grade PPE to wear. Staff are not permitted to wear cloth masks at this time. In addition, all staff are required to wear masks indoors and outdoors at all times, unless eating or drinking. Since adults are required to wear masks outdoors, I am asking all adult family members to also wear masks when outdoors and on school grounds.
As I shared with you last week, our District was notified that it will be receiving free at-home testing kits for students as a tool to mitigate the spread of the virus. Today, I was notified by LA County Office of Education we will be receiving our supply of at-home test kits for students sometime between Monday and Wednesday of this coming week. Once we receive the actual test kits, I will send out another message letting interested parents know how to access the at-home testing kits for their child. Please note that testing is not required for students, however, we hope to make these kits readily available for those families who choose to access this resource for their child.
We look forward to seeing you and your child on Monday. Wishing you a wonderful weekend. Thank you.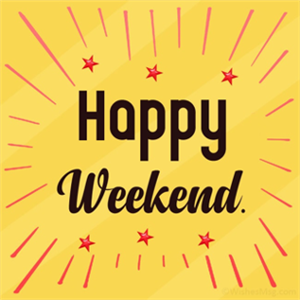 Comunicado del viernes, 7 de enero de 2022
Buenas tardes familias y personal de Sulphur Springs, esta es la Dra. Catherine Kawaguchi, su superintendente con el comunicado del viernes, 7 de enero de 2022.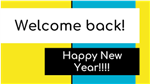 Esperamos poder dar la bienvenida a todos nuestros estudiantes el lunes 10 de enero. Recuerden que es obligatorio que todos los estudiantes y el personal completen el cuestionario de salud a través de ParentSquare antes de ingresar a las instalaciones escolares.
Como les había compartido a principios de semana, el Departamento de Salud Pública del Condado de Los Ángeles ha actualizado sus protocolos de protección. Se recomienda encarecidamente a los estudiantes que usen cubrebocas que se ajusten bien, y cubrebocas que no sean de tela de múltiples capas de material no tejido con un alambre nasal. Nuestro distrito escolar cuenta con los cubrebocas que se recomienda que usen los estudiantes. Si sus niños necesitan uno de estos cubrebocas, tendrán acceso a ellos el lunes por la mañana cuando los estudiantes ingresen al plantel escolar.
Además del tipo de cubrebocas que deben usar los estudiantes, el Departamento de Salud Pública del Condado de Los Ángeles ahora requiere que los estudiantes usen cubrebocas al aire libre donde el distanciamiento físico no sea factible. Salud Pública está afirmando que esto no será por un período de tiempo prolongado, sin embargo, es necesario debido a la variante Omicron. Salud Pública declaró que el uso de cubrebocas al aire libre ayudará a mantener a los estudiantes en la escuela y ayudará a ser elegibles para la cuarentena modificada (dentro de la escuela) si los estudiantes llegaran a estar expuestos. Nuestro distrito escolar seguirá los requisitos del Departamento de Salud Pública y requerirá cubrebocas para los estudiantes cuando estén al aire libre si no es posible el distanciamiento social. Como recordatorio, cuando los estudiantes comen o beben, no es necesario que usen sus cubrebocas. Si los estudiantes pueden distanciarse socialmente durante el recreo, tampoco se requieren cubrebocas cuando estén al aire libre. Todos los estudiantes tendrán acceso a sus cubrebocas mientras estén al aire libre para que puedan ponérselas cuando sea necesario.
Ahora se requiere que todo el personal utilice cubrebocas de mayor categoría (cubrebocas de grado quirúrgico o PPE de nivel superior). Nuestro distrito escolar proporcionará a todo el personal un cubrebocas de grado quirúrgico de 3 capas. El personal no puede usar cubrebocas de tela en este momento. Además, todo el personal debe usar un cubrebocas de mayor categoría tanto en interiores como en exteriores en todo momento, a menos que estén comiendo o bebiendo. Ya que se requiere que los adultos usen cubrebocas al aíre libre, les pido a todos los miembros de las familias que son adultos que también usen cubrebocas al aíre libre y al estar en los terrenos de las escuelas.
Como les compartí la semana pasada, se notificó a nuestro distrito escolar que recibirá kits de pruebas gratuitos en el hogar para los estudiantes como una herramienta para mitigar la propagación del virus. Hoy, la Oficina de Educación del Condado de Los Ángeles me notificó que recibiremos nuestro suministro de kits de pruebas en el hogar para los estudiantes entre el lunes y el miércoles de la próxima semana. Una vez que recibamos los kits de pruebas, enviaré otro mensaje para que los padres interesados ​​sepan cómo tener acceso a esos kits para sus niños. Tengan en cuenta que los estudiantes no deben someterse a pruebas; sin embargo, esperamos que estos kits estén disponibles para las familias que elijan tener acceso a este recurso para sus niños.
Esperamos verlos a ustedes y a sus niños el lunes. Les deseo un maravilloso fin de semana. Gracias.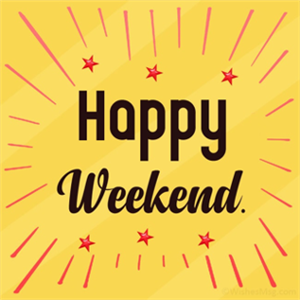 Click here to view an Interview with Dr. Kawaguchi, on SCV TV News!

To view previous Friday Updates from your Superintendent, click on the links below:
Friday, December 17, 2021 (Español)
Friday, December 10, 2021 (Español)
Friday, December 3, 2021 (Español)
Friday, November 19, 2021 (Español)
Friday, November 12, 2021 (Español)
Friday, November 5, 2021 (Español)
Friday, October 29, 2021 (Español)
Friday, October 22, 2021 (Español)
Friday, October 15, 2021 (Español)
Friday, October 8, 2021 (Español)
Friday, October 1, 2021 (Español)
Click here for archived Friday Updates