Return to Headlines
Superintendent Friday Updates to Families
Friday Update, August 5, 2022
Good evening Sulphur Springs Union School District Families. This is Dr. Catherine Kawaguchi, your Superintendent with a Friday Update, August 5, 2022.

We are so excited to welcome your child back to school on Thursday, August 11th! Your child's Principal will be sending you a ParentSquare message this coming week with important information about start and end times, and directions about the valet system for drop off and pick up.
Parents/guardians, we are welcoming you to walk your child to their classroom on the first day of school, August 11th. Please know that on Friday, August 12th, we will be following normal procedures for drop-off at each of our school campuses.
Please remember that in order to see your child's teacher for the 22-23 school year, you will need to login to your Parent Portal on August 8th at 10:00AM. All families that have completed their information in Parent Portal will have access to their child's teacher's name.
Directions to access the Parent Portal are provided in English and Spanish and are attached to this email for your convenience. If you have any questions, please feel free to reach out to us at 661-252-5131 or contact your school's office staff.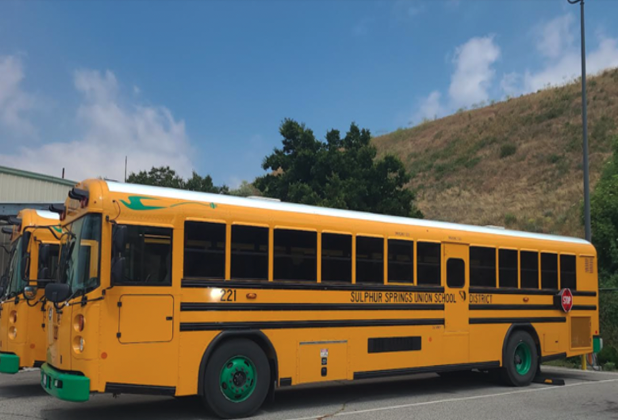 Bus Transportation Applications for 2022-2023 School Year
The Sulphur Springs Union School District is able to provide bus transportation to and from school for a limited number of students. Students are placed on bus routes in the order in which their applications are received until the routes are full. Turning in your application does not guarantee your child a seat on their selected bus route. Students who are not placed on routes will be placed on a waitlist and added to bus routes if and when space becomes available.
Transportation is available for Canyon Springs, Fair Oaks Ranch, Leona Cox, Mint Canyon, Mitchell, Pinetree, Sulphur Springs, and Valley View Community Schools. Transportation is not provided to Golden Oak Community School.
Transportation applications are available on the District website or at the Transportation Office, which is located at: 27000 Weyerhaeuser Way, Santa Clarita, 91351. It is important to remember that any child that is riding a school bus, must have an application on file prior to boarding.
Again, all applications must be mailed, emailed at transportation@sssd.k12.ca.us or submitted to the Sulphur Springs Union School District Office or the Transportation Office.
For specific information on bus schedules and bus routes, contact the Transportation Office at (661) 252-3822.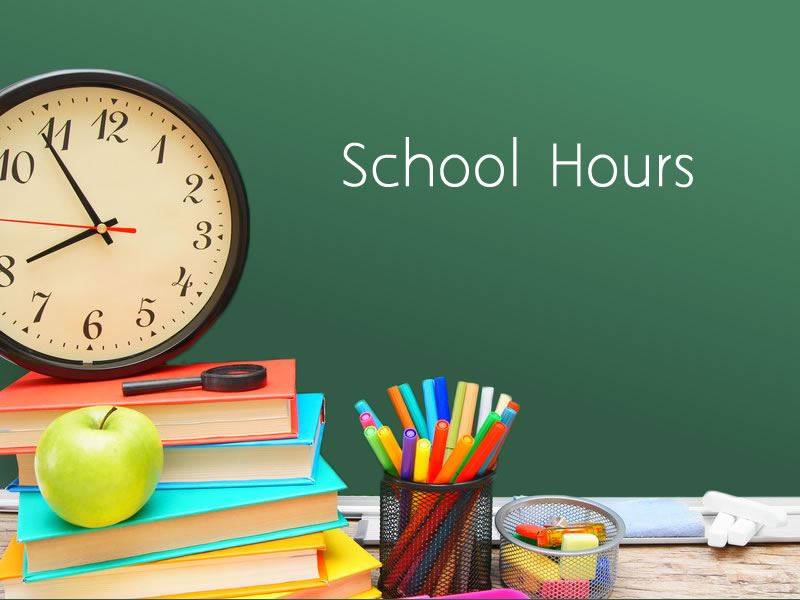 For the 2022-23 school year, two instructional programs are being offered to students:
Full day, five days a week, TK-6, In-Person Learning

Scholars@Home Online Independent Study
Start and End Times for All Schools- Full Day, In-Person Learning
Regular

School

Hours

Wednesday

Early

Release

Minimum Day

Release

Canyon

Springs

7:45 AM – 2:15 PM

1:15 PM

11:45 AM

Fair Oaks

Ranch

8:45 AM – 3:15 PM

2:15 PM

12:45 PM

Golden

Oak

8:15 AM – 2:45 PM

1:45 PM

12:15 PM

Leona

Cox

7:45 AM – 2:15 PM

1:15 PM

11:45 AM

Mint

Canyon

8:15 AM – 2:45 PM

1:45 PM

12:15 PM

Mitchell

8:15 AM – 2:45 PM

1:45 PM

12:15 PM

Pinetree

7:45 AM – 2:15 PM

1:15 PM

11:45 AM

Sulphur

Springs

8:45 AM – 3:15 PM

2:15 PM

12:45 PM

Valley

View

8:45 AM – 3:15 PM

2:15 PM

12:45 PM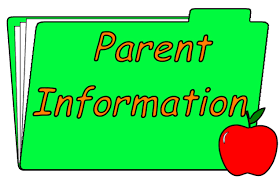 Every school year, the Sulphur Springs Union School District is required to provide all families a copy of the Annual Notification which is designed to notify parents, guardians, and students of their rights and responsibilities per California Education Code (Section 48982) and District Board Policies (BP) and Administrative Regulations (AR). I have attached a copy of the Annual Notification for the 2022-2023 school year. If you would like a paper copy of the Notification, please call your child's school office, and they will be happy to provide you one.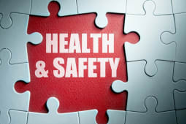 Health and Safety
Thank you families and staff, for all that they have done to continue to follow the health and safety protocols that have been put in place by the Los Angeles County Department of Public Health. For the 2022-23 school year, our District will continue to ensure that all schools are complying with all safety protocols as required by the local health department.
Following the August 10th Board meeting, I will be posting on the District's homepage, the updated Safety Plan for our School District. The Plan is called: Safe Return to In-Person Instruction and Continuity of Services Plan. The COVID-19 Prevention Program will also be part of this Plan and posted following the Board meeting. I invite you to review the Plan so that you can see all of the safety measures that have been put in place to support your child.
Wishing you and your family a wonderful weekend. Thank you.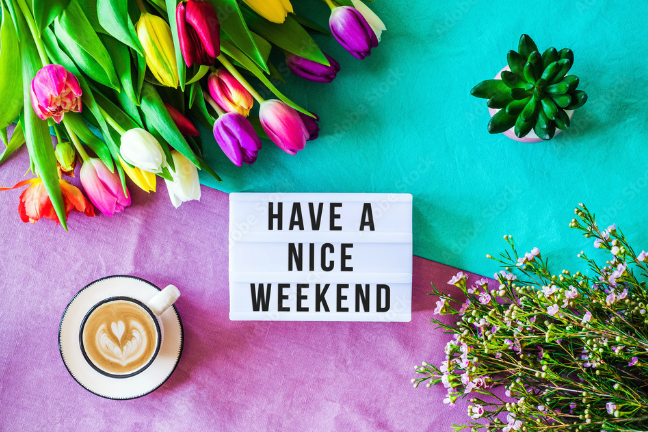 Comunicado del Viernes, 5 de Agosto del 2022
Buenas tardes, familias de Sulphur Springs. Esta es la Dra. Catherine Kawaguchi, su superintendente con el comunicado del viernes, 5 de agosto del 2022.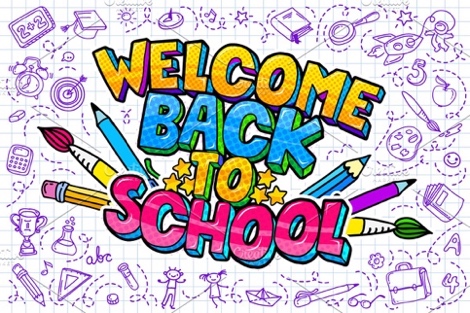 ¡Estamos muy entusiasmados de darle la bienvenida a su hijo a la escuela el jueves 11 de agosto! El director o directora de su hijo/a le enviará un mensaje de ParentSquare la próxima semana con información importante sobre las horas de inicio y finalización, e instrucciones sobre el sistema de valet para dejar y recoger.
Padres y madres/tutores, los invitamos a acompañar a su hijo o hija a su salón de clases el primer día de clases, el 11 de agosto. Tenga en cuenta que el viernes 12 de agosto seguiremos los procedimientos normales para dejar a los niños en cada uno de nuestros planteles escolares.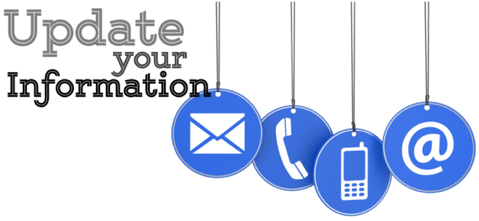 Recuerde que para ver al maestro/a de su hijo o hija para el año escolar 22-23, deberá acceder su Portal para padres el 8 de agosto a las 10:00 a.m. Todas las familias que hayan completado su información en el Portal de Padres tendrán acceso al nombre del maestro de su hijo o hija.
Las instrucciones para acceder al Portal de Padres se proporcionan en inglés y español y se adjuntan a este correo electrónico para su conveniencia. Si tiene alguna pregunta, no dude en comunicarse con nosotros al 661-252-5131 o comuníquese con el personal de la oficina de su escuela.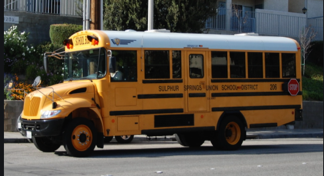 Solicitudes de Transporte en Autobús Para el Año Escolar 2022-2023
El Distrito Escolar Sulphur Springs Union puede proporcionar transporte en autobús hacia y desde la escuela para un número limitado de estudiantes. Los estudiantes se colocan en las rutas de autobús en el orden en que se reciben sus solicitudes hasta que las rutas estén llenas. Entregar su solicitud no le garantiza a su hijo un asiento en la ruta de autobús seleccionada. Los estudiantes que no estén ubicados en las rutas serán colocados en una lista de espera y agregados a las rutas del autobús cuando haya espacio disponible.
Hay transporte disponible para las escuelas comunitarias de Canyon Springs, Fair Oaks Ranch, Leona Cox, Mint Canyon, Mitchell, Pinetree, Sulphur Springs y Valley View. No se proporciona transporte a la Escuela Comunitaria Golden Oak.
Las solicitudes de transporte están disponibles en el sitio web del Distrito o en la Oficina de Transportación, que se encuentra en: 27000 Weyerhaeuser Way, Santa Clarita, 91351. Es importante recordar que cualquier niño que viaje en un autobús escolar debe tener una solicitud archivada antes de abordar el autobús.
Nuevamente, todas las solicitudes deben enviarse por correo, enviarse por correo electrónico a transportation@sssd.k12.ca.us o enviarse a la Oficina del Distrito Escolar Sulphur Springs Union o a la Oficina de Transportación.
Para obtener información específica sobre los horarios y las rutas de los autobuses, comuníquese con la Oficina de Transportación al (661) 252-3822.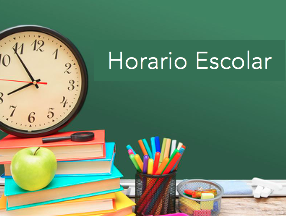 Para el ciclo escolar 2022-23, se estarán ofreciendo dos programas educativos para los estudiantes:
Un día completo, los cinco días de la semana, desde el kínder de transición hasta el 6º grado, para el aprendizaje presencial, y
El programa de estudios independientes de Scholars@Home, o Eruditos en Casa
Horarios de Entrada y Salida para Todos los Planteles Escolares- Día Completo, Aprendizaje Presencial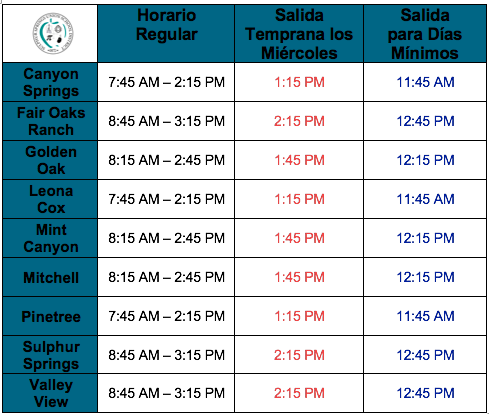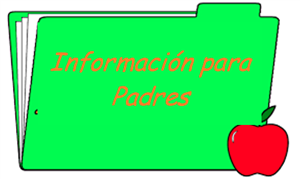 Cada año escolar, el Distrito Escolar Sulphur Springs Union debe proporcionar a todas las familias una copia de la Notificación Anual que está diseñada para notificar a los padres, madres, tutores y estudiantes sobre sus derechos y responsabilidades según el Código de Educación de California (Sección 48982) y las Políticas de la Junta del Distrito. (BP) y Reglamentos Administrativos (AR). Adjunto una copia de la Notificación Anual para el año escolar 2022-2023. Si desea una copia impresa de la Notificación, llame a la oficina de la escuela de su hijo/a y con gusto se la proporcionarán.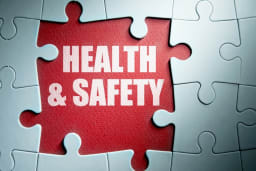 Seguridad y Salud
Gracias a las familias y al personal por todo lo que han hecho para seguir los protocolos de salud y seguridad que ha implementado el Departamento de Salud Pública del Condado de Los Ángeles. Para el año escolar 2022-23, nuestro Distrito continuará asegurándose de que todas las escuelas cumplan con todos los protocolos de seguridad requeridos por el departamento de salud local.
Después de la reunión de la Junta del 10 de agosto, publicaré en la página de inicio del Distrito, el Plan de Seguridad actualizado para nuestro Distrito Escolar. El Plan se llama: Plan de Continuidad de Servicios y Regreso Seguro a la Instrucción en Persona. El Programa de Prevención de COVID-19 también será parte de este Plan y se publicará después de la reunión de la Junta. Los invito a revisar el Plan para que puedan ver todas las medidas de seguridad que se han implementado para apoyar a sus hijos
Deseándoles a usted y su familia un maravilloso fin de semana. Gracias.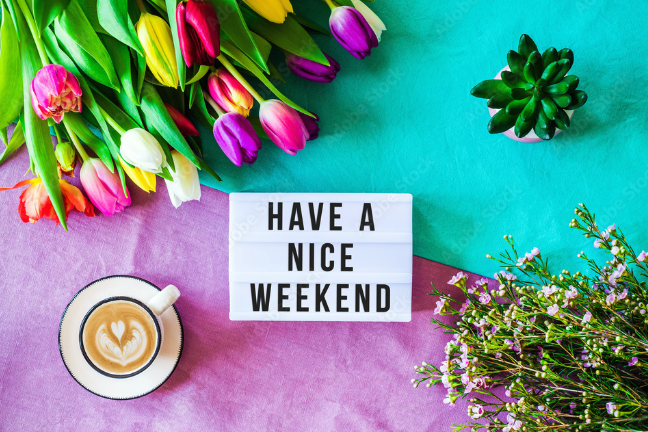 Click here to view an Interview with Dr. Kawaguchi, on SCV TV News!

To view previous Friday Updates from your Superintendent, click on the links below:
Friday, July 15, 2022 (Español)
Friday, July 8, 2022 LC, VV, MC, CC
Friday, July 8, 2022 (Español) LC, VV, MC, CC
Friday, July 8, 2022 SS, GO, MIT, PT, FOR
Friday, July 8, 2022 (Español) SS, GO, MIT, PT, FOR
Friday, June 24, 2022 (Español)
Friday, June 17, 2022 (Español)
Friday, June 10, 2022 (Español)
Friday, June 3, 2022 (Español)
Friday, May 27, 2022 (Español)
Friday, May 13, 2022 (Español)
Friday, April 29, 2022 (Español)
Friday, April 22, 2022 (Español)
Friday, April 15, 2022 (Español)
Friday, April 8, 2022 (Español)
Friday, April 1, 2022 (Español)
Friday, March 25, 2022 (Español)
Friday, March 18, 2022 (Español)
Friday, March 11, 2022 (Español)
Friday, March 4, 2022 (Español)
Friday, February 25, 2022 (Español)
Friday, February 11, 2022 (Español)
Friday, February 4, 2022 (Español)
Friday, January 28, 2022 (Español)
Friday, January 21, 2022 (Español)
Friday, January 14, 2022 (Español)
Friday, December 17, 2021 (Español)
Friday, December 10, 2021 (Español)
Friday, December 3, 2021 (Español)
Friday, November 19, 2021 (Español)
Friday, November 12, 2021 (Español)
Friday, November 5, 2021 (Español)
Friday, October 29, 2021 (Español)
Friday, October 22, 2021 (Español)
Friday, October 15, 2021 (Español)
Friday, October 8, 2021 (Español)
Friday, October 1, 2021 (Español)
Click here for archived Friday Updates